Pirates and Privateers



The History of Maritime Piracy

Cindy Vallar, Editor & Reviewer
P.O. Box 425, Keller, TX 76244-0425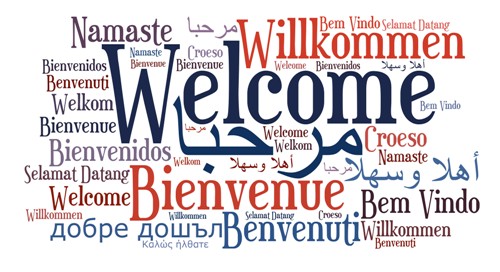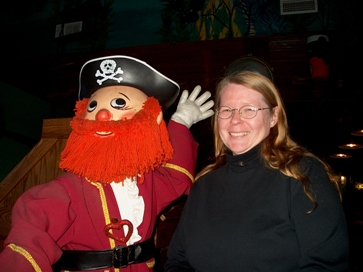 Welcome aboard Pirates and Privateers, a site devoted to the history of maritime piracy, privateering, and the sea before the Age of Steam.

Within these pages you will find articles dealing with the history and culture of these topics from ancient times to modern day. Click one of the links above or below to explore the treasures within this website.



Newest Article Newest Book Reviews Pirate Quote of the Month News of Note Events & Activities Special Resources The Rebel & the Spy


Each month, I send out a newsletter about the latest article and reviews posted here. I also include information that doesn't appear at Pirates and Privateers, but is still of interest to adherents of piracy and maritime history. By subscribing to the newsletter, you'll never miss out on the latest happenings here at Pirates and Privateers.

As always, if you have a question about pirates, please write and ask. If there is a particular pirate or subject, you'd like me to write about, let me know.


One cautionary note for those seeking genealogical information: Historical records about pirates are rare. Much of what is known comes from government records, newspaper accounts, and the few contemporary accounts written during a particular period. This information rarely contains details pertinent to what you need to know to identify an ancestor. The simple fact is that the vast majority of pirates' names remain unknown. I cannot answer genealogical questions. Instead, I recommend contacting genealogical depositories and websites, historical societies, and national archives -- places where the librarians and curators are better trained to assist in this type of query.


A special note to teachers and students: If you need help with a project or report, please contact me. Should you use any of my articles or reviews, please let me know and remember to include the proper citation. The majority of material contained with this website is copyrighted.






Fair winds and following seas,
Cindy








(site last updated 20 September 2023)


Pirate Quote of the Month

. . . being informed of his valour, the [Emperor] was desirous to make use of his services in an affair of high importance to the good and welfare of his state, and therefore offered Iquan a general pardon and indemnity for all that was past . . . And that he would not only receive him into grace, but make him High Admiral or Captain General of all the sea coasts, give him the office of Great Mandarin, and abundantly shower upon him favours and rewards. ~ Father Palafox on Zheng Zhilong in Historia de la Conquista de la China por el Tartaro (History of the Conquest of China by the Tartars), 1671

September Article
September Reviews

Merchant, Pirate, Smuggler, Sea Lord

Part 5


Unswerving allegiance is a noble intention until circumstances change. Then, perhaps, it is better to rethink oneís loyalty, especially when the final outcome isnít really in question. Zheng Zhilong faced this dilemma during his lifetime. But was his choice the wisest one to make?

Armada
by Colin Martin & Geoffrey Parker
History

Treachery
by Julian Stockwin
Nautical Fiction

Clay and the Immortal Memory
by Philip K. Allan
Nautical Fiction




Pirate & Maritime News

Events & Activities


Some pages remain in the old style, while others are in the new style. We apologize for this. After twenty-two years, there are many pages to overhaul and this takes time. We appreciate your understanding and patience.







The Van de Velders
Greenwich, Art and the Sea
2 March 2023 - 14 January 2024
Queen's House
Greenwich, United Kingdom

Monsters of the Deep
1 April - 19 November 2023
The Historic Dockyard Chatham
Chatham, UK

Beaufort Pirate Festival
22-24 September 2023
Beaufort, North Carolina

Pirates of Emerson Haunted Themed Park
1 September - 31 October 2023
Pleasanton, California

Captain Nemo's Adventure
1 October 2023
Waterfront Museum & Showboat Barge
Brooklyn, New York

Tybee Island Pirate Fest
5-7 October 2023
Tybee Island, Georgia

Two Harbors Buccaneer Days
6-7 October 2023
Catalina Island, California

Pirates of the High Seas & Renaissance Fest
6-8 October 2023
Panama City Beach, Florida

Harwich International Shanty Festival
13-15 October 2023
Harwich, United Kingdom

Space Coast Pirate & Seafood Festival
20-22 October 2023
Melbourne, Florida

Boarded!
28 October 2023
25 November 2023
28 December 2023
Maritime Museum of San Diego
San Diego, California

160-Year Birthday Celebration Sail
Star of India
11 & 12 November 2023
Maritime Museum of San Diego
San Diego, California

Historic Ships 2023
28-29 November 2023
London, United Kingdom

Sail 250th New York
4 July 2026
New York City, New York


The following pages and files contain travel adventures, photo galleries, resources,

and historical data pertaining to pirates, privateers, and maritime history.

I have gathered this information either while doing research or when traveling.

Fun places for pirates in need of rest & relaxation Pirate Adventures Photo Galleries

Before the Age of Sail The Age of Sail Wooden Sailing Ships Resources

Barbary Corsairs Resources Canadian Piracy Resources Modern Piracy Resources Pirates & Death Time Line of History

The Rebel & the Spy


These five people played roles in the War of 1812. James Madison (far left) was president at the time and, in my current work-in-progress, he has a special assignment for Lucas Burnett, one of the protagonists in the novel. Jean Laffite (beside Madison) operates a smuggling operation, based on barrier islands southwest of New Orleans. One of his captains, is Dominique You, whose sister Alexine has been raised in this nefarious world of smugglers, pirates, privateers, and cutthroats. Dolley Madison is the country's presidentress (first lady) and plays a vital role in preserving some of our national treasures during the British invasion of Washington City. General Andrew Jackson (second from right) has no intention of allowing the British to gain entry to the United States through its back door (the Mississippi). Governor William C. C. Claiborne (far right) is Lucas's cousin and a constant thorn in Laffite's side. They come together within the pages of The Rebel & the Spy, a historical novel where it's not always easy to decide who is the rebel and who is the spy.

The links below are to a gallery of places depicted in my novel and a resource list for those seeking information on the people pictured above, pirates, ships in the age of sail, the Battle of New Orleans, the invasion and burning of Washington, the bombardment of Fort McHenry, and much more. (Please note that these pages are updated from time to time, so check back to see what's been added.) I hope you enjoy.



Pirates & Privateers Newsletter

Each month I alert readers to the posting of the latest piracy article and book reviews, new additions made to the website, and interesting maritime tidbits. If you would like to receive the monthly

Pirates & Privateers Newsletter

, complete the form below.




Note to subscribers: If you fail to receive your newsletter, it's possible that your e-mail provider returned it to me for one of several reasons: they deem it to be junk mail; your mailbox is over quote; access to your account is denied; or you changed e-mail address and forgot to notify me of the change. Contact me and we will try to resolve the problem.

If your newsletter bounces two months in a row and you don't conact me, I just delete you from the subscriber list. You're welcome to resubscribe if that occurs.



Click to contact me

Background image compliments of Anke's Graphics