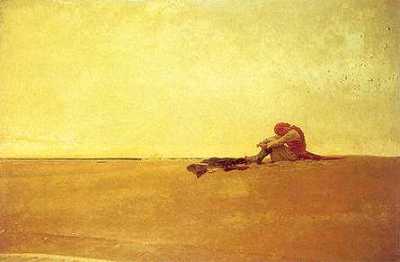 Black, Clinton V. Pirates of the West Indies. Cambridge, 1989.
Bold in Her Breeches: Women Pirates Across the Ages. HarperCollins, 1995.
Bottin, Douglas. Pirates (Time-Life Seafarers) Time-Life, 1978.
Butler, Lindley S. "Blackbeard's Revenge," American History (August 2000), pages 18-24.

Captured by Pirates: 22 Firsthand Accounts of Murder and Mayhem on the High Seas. Fern Canyon Press, 1996.
Chapman, Jeff. "Privateers of the Caribbean," History Magazine (October/November 2000), pages 36-38.
Corax, Corvus. "Pirate Combat," No Quarter Given 3:1 (March 1996), pages 4, 6-8.
Cordingly, David. Under the Black Flag. Random House, 1995.

Damashi of Tora (Richard Rasner). "Fun Facts about Quartermasters: What You Really Ought to Know about the 'Number Two' Position on Board," No Quarter Given X:1 (January 2003), pages 6-7.
Davies, Captain Ian "Mad Dog," "Cutlass: the Quintessential Pirate Weapon," No Quarter Given (September 2002), 10-11.
dePauw, Linda Grant. Seafaring Women. Houghton Mifflin, 1982.
Dow, George Frances. The Pirates of the New England Coast 1630-1730. Argosy-Antiquarian, 1968.

Eastman, Tamara J., and Constance Bond. The Pirate Trial of Anne Bonny and Mary Read. Fern Canyon Press, 2000.
Esquemeling (Exquemelin), John. The Buccaneers of America. Dover, 1967.

Faye, Stanley. "Types of Privateer Vessels, Their Armament and Flags, in the Gulf of Mexico,"

Louisiana Historical Quarterly

XXII:? (January 1940), pages 118-130.

Judd, Katherine. "Captain Jack Sparrow: Character Analysis," The POTC Interactive Project. [no longer active]

Klausmann, Marion Meinzerin, and Gabriel Kuhn. Women Pirates and the Politics of the Jolly Roger. Black Rose Books, 1997.
Konstam, Angus. Buccaneers 1620-1700. Osprey, 2000.
Konstam, Angus. The History of Pirates. Lyons Press, 1999.
Konstam, Angus. Pirates 1660-1730 Osprey, 1998.

Le Golif, Louis Adhémar Timothée. The Memoirs of a Buccaneer. George Allen and Unwin, 1954.
Little, Benerson. The Sea Rover's Practice. Potomac Books, 2005.
Lucie-Smith, Edward. Outcasts of the Sea: Pirates and Piracy. Paddington Press, 1978.

MacLeod, Michael. "The Black Iron's Thunder," The Pyrate Prymer. No Quarter Given, 1997.
Marler, Don. "Privateering: a Historical Review," The Laffite Society Chronicles VI:1 (February, 2000).
Marley, David F. Pirates & Privateers of the Americas. ABC-CLIO, 1994.
Mora, Isidro A. Beluche. "Privateers of Cartagena" translated by Jane Lucas De Grummond,

The Louisiana Historical Quarterly

39:1, pages 74-91.
Mulder, Kenneth W. Piracy: Days of Long Ago. Mulder Enterprises, 1995.

Ossian, Rob. Pirate Weaponry. [http://www.thepirateking.com/historical/weapons.htm -- verified 6/20/2014]

Pirates and Privateers: New Perspectives on the War on Trade in the 18th and 19th Centuries. University of Exeter, 1997.
Pirates' Articles [http://zeerovery.nl/history/articles.htm -- verified 3/10/2013]
Pirates of the Caribbean [http://pirates.hegewisch.net/ -- verified 3/10/2013]
The Pirates Own Book. Dover, 1993.
Pirates: Terror on the High Seas from the Caribbean to the South China Sea. Turner Publishing, 1996.
Platt, Richard. Pirate. Knopf, 1994.


Privateer Exhibit at the Fells Point Maritime Museum, 24 October 2005.


Privateer Lynx [http://www.privateerlynx.com/ -- verified 3/10/2013]

Rankin, Hugh F. The Golden Age of Piracy. Colonial Williamsburg, 1969.
The Rattlesnake: The Original 1780 Privateer [http://www.streport.com/files/rsnake1.htm -- verified 3/10/2013]
Rogozinski, Jan. Pirates! Brigands, Buccaneers and Privateers in Fact, Fiction, and Legend. Facts on File, 1995. [contains some inaccuracies]
Roo. "The Historical Accuracy of Pirates of the Caribbean," The POTC Interactive Project. [no longer active]

Sheads, Scott, and Jerome Bird. Privateers from the Chesapeake: The Story of Chasseur, the "Pride of Baltimore," and the War of 1812. Pride of Baltimore, 2001.
Sherry, Frank. Raiders and Rebels.
Steele, Philip. Pirates. Kingfisher, 1997.

Verrill, A. Hyatt. The Real Story of the Pirate. D. Appleton, 1928.

Wilbur, C. Keith. Pirates and Patriots of the Revolution. Globe Pequot, 1984.
Woodbury, George. The Great Days of Piracy in the West Indies. Norton, 1951.