The Sweet Trade
By Debrah Strait
Smashwords, 2013, e-book ISBN

9781301798490

, $6.95
Createspace, 2013, print ISBN
978-1492816409, $14.95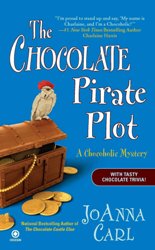 Cup of Gold: A Life of Sir Henry Morgan,
Buccaneer, with Occasional Reference to History
By John Steinbeck
Penguin Books, 2008, 978-0-14-303945-7, $14.00

Henry Morgan, a young Welsh lad, craves adventure. He doesn't want to be a farmer like his father, Old Robert. One night a former helper, Dafydd, visits. His tales of life at sea in the Caribbean spur Henry to follow his dream. Before he slips away, he climbs the mountain to get Merlin's counsel. The old man, who resembles a Druidic priest, tells him, "You will come to your greatness, and it may be in time you will be alone in your greatness and no friend anywhere; only those who hold you in respect or fear or awe." Henry considers visiting Elizabeth, but he is of an age where she is "a thing of mystery" and fear prevents him from saying goodbye to her.

In Cardiff Henry befriends Tim, a seaman who promises to arrange passage for Henry aboard the Bristol Girl, for the price of a meal and four pounds. Henry was born to walk the decks of a ship and to feel the ocean spray on his face. It matters not that he must work in the galley with the cook, for when he's not busy, he learns from the other seamen. Not until they reach Barbados does Henry learn he must serve as an indentured servant to James Flower, "not a hard man, and he was certainly not a very brilliant man." During this time, Henry learns the skills and self-reliance he needs for the future – the day he will finally become the great man of whom Merlin spoke.

Eventually, Henry makes his way to Jamaica and becomes a buccaneer. Rumors spread through the Caribbean of La Santa Roja, a Spanish woman of fabulous beauty. When the desire to possess her overcomes Henry, he raids Panama, the Cup of Gold, the taking of which makes him legendary. But is La Santa Roja what he really wants? And what of his life once he finally possesses the dream?

Most American readers are introduced to John Steinbeck in English class when they read The Red Pony and Of Mice and Men. But how many English teachers mention that his first novel was about a pirate? Cup of Gold isn't his best work, and a contemporary reviewer called it "a rather weird" book. When published in 1929, some thought the novel was a biography. Steinbeck did incorporate some history into the story, but opted to use a single source – the English edition of Buccaneers of America, which contained "questionable (and damning) statements about Morgan himself." (Morgan sued the publishers for libel in 1684 and won.)

This isn't your typical, modern-day story of pirates. Rather than a strict historical novel, Steinbeck opted to pen an historical fantasy, but fanciful might be a more appropriate description. It's very readable, but anyone expecting the style of his later works will be disappointed – that was yet to be developed when he wrote Cup of Gold. Eloquence and prose intrudes into the flow of the story, yet anyone who has read stories written in the past should enjoy this pirate tale. Those who are fans of Morgan may not find the portrayal flattering, but Steinbeck chose not to place the legendary buccaneer on a pedestal. His character comes across as a special, yet ordinary, man with very human tendencies.
Review Copyrighted ©2009 Cindy Vallar


Pirates of the Delaware
By Rupert Sargent Holland
Schiffer, 2006, ISBN 0-7643-2487-X, US $14.95
A bored student. A beautiful émigré. A mysterious Englishman. A sinister stranger. These four people come together on a lovely spring day, setting in motion an adventure of highwaymen, smuggling, piracy, and revolution. Jared Lee studies law under Nathaniel Carroll, a respected lawyer who tends to talk about situations rather than becoming involved in them. Fleeing France, Jeanne de Severac and her father, a marquis, arrive in Philadelphia with few possessions. With Mr. Carroll and Jared's assistance, she sells a necklace to provide her father with necessary funds. When the Severacs move to a questionable country estate, Jared seeks out his friend, Hal Norroy, an Englishman with secrets, for advice because he's more worldly than a farmer's son.

Jared's first hint at possible danger comes when a rough-looking Frenchman attempts to accost Jeanne on her arrival at Mr. Carroll's office. Then a highwayman holds up Jared after he leaves a party. When the Severacs' servant arrives to deliver a message to Jared, they discover Jeanne's note has disappeared from the man's pocket. Jared makes arrangements to meet with Jeanne secretly, but is kidnapped by pirates on the way to meet her. While imprisoned at a farmhouse, his friend Luke Hatch arrives and, using his boxing prowess, disables the man holding Jared. Together they escape, only to discover the coach carrying Jeanne and her father to a new residence in Philadelphia has disappeared. Intent on rescuing them, the two men soon find themselves aboard a pirate ship, where the captain's identity stuns them. And if that isn't enough trouble to have to get out of, some of the pirates are planning to stage a mutiny!

Originally written in 1925, this mysterious adventure takes place in 1793. While the thrills and suspense aren't the edge-of-your-seat type and the pirates don't appear until near the end of the tale, this book has many serpentine twists that require the reader to pay attention to detail. Holland manages to weave his tale with history without throwing it in the reader's face. Pirates of the Delaware begins slowly, just as any warm, spring day invites us to toss aside our work and enjoy the outdoors, but the first hint of danger soon spurs us to join Jared in piecing together the puzzle even if danger lurks around the corner.



Review copyrighted © 2009 Cindy Vallar


Pirates of Desire
Book By You Publishing, 2003, ISBN 1-894407-06-7, $35.95
Two privileged young ladies of the Count's court crave adventure. Well, at least one does; her friend tags along. All the heroine wants is to go to sea and have swashbuckling adventures, but two gentlemen upset her plans at the Count's first public celebration of his birthday in twelve years. Instead of sailing aboard a merchant vessel, the ladies are confined to their room until they learn the proper comportment. Like most rebels, though, they find a way to thwart their punishment. Before long they discover they've boarded the wrong ship – one that will be gone far longer than the two days they had been told. It won't be long before their absence is discovered. Complicating their plight are pirates!

Sea Wolf gained his reputation as a privateer, but now attacks only the Count's ships. His men follow him without question, even though his clothes and manner are those of a gentleman rather than a rogue. His attack on the merchant ship doesn't quite go as planned; neither he nor his men expected to find two lovely maidens. That's trouble he doesn't need. After all, he already has a price on his head and sooner or later, the Count will demand a reckoning.

Pirates of Desire isn't your typical romance novel. When you purchase this book, you personalize it by answering questions. This entertaining novel doesn't require the reader to keep track of who's who or what's what, and you'll probably figure out the romance and truth about Sea Wolf early on. Nor is it the gold packaging that swaddles the book in the mailing envelope that makes this a must read romance. What is special is the principal characters are your creations and you can spend an afternoon escaping from the mundane tasks of life to enjoy a daring adventure with "friends." The price is steep for a paperback, but Pirates of Desire* is a great gift idea for that special someone.
*This is but one of the titles in their catalogue, and aside from romances, Books By You also does personalized books for children ages 6-12.
Review copyrighted © 2008 Cindy Vallar


A Sword for Pizarro
By Tom Ryan
Hold Fast Books, 2007, ISBN 978-0-9794808-0-5, US $17.95
One might need a road map to follow the twists and turns in Marshall Cross's life, but that's okay. He's a treasure hunter who knows the path to sumptuous rewards is never easy. Nor is this time any different as he hunts for the golden sword once owned by the conqueror of the Inca, Franco Pizarro. While testing his new invention, he's hunted by Marge, a bull shark named for his ex-mother-in-law. The newspaper prints a scathing review of his archaeology-themed amusement park. Real estate tycoon Denton Barrett has dreams of building a new planned community, the largest in the nation, called Barrettanic, that includes Cross' land. Marshall and many of the other property owners, however, don't want to sell, which forces Barrett to give up his dream.

Just as everything seems to be settling down and Marshall can resume the hunt for Pizarro's sword, news breaks that an asteroid will collide with Earth, causing a massive tsunami that will decimate Florida. Mandatory evacuations are ordered, but Marshall has no intention of leaving. He finally has proof the sword really was aboard one of the ships in the 1715 treasure fleet that sank off the coast during a hurricane. All he has to do is figure out which ship carried the sword, then locate the galleon and the sword before the tsunami forever changes Florida's coastline. At the same time another puzzle presents itself – why are Barrett and his goons still in the area? As Cross unravels these two mysteries, he finds himself confronting manmade and natural perils that may well cost him his life.

While the premise may seem a bit farfetched, Tom Ryan has craftily written a compelling adventure mystery that never once disappoints or "jumps the shark." Barrett is the quintessential villain, while Cross is the hero that men wish they were and women wish they knew. The support characters are wonderfully drawn and bring the story to life. There is a reason for each to step onto the stage, and the quirks, habits, and tendencies prove each character is as human as you or me. A Sword for Pizarro has as many thrills as a roller coaster – one you won't want to leave when the story ends.

Review copyrighted © 2008 Cindy Vallar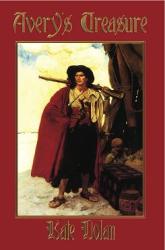 Avery's Treasure
by Kate Dolan
Zumaya, 2007
ISBN 978-1-934135-66-2 (Paperback), $15.99
New Providence awaits the arrival of the new governor, whose mission is to rid the island of the pirates that infest it. Edward Talbot, captain of the Osprey, wavers between accepting the king's pardon and continuing to go on the account. Charles Vane, on the other hand, has no such dilemma – he is and always will be a pirate.

Ben Bridgeman sees only trouble ahead with the governor's arrival and insists that his daughter, Arleigh, seek sanctuary at a convent on French island. While Edward ponders whether to accept Ben's commission, Arleigh has plans that don't include living with nuns. Spoiled and greedy, she dreams of locating her father's treasure and escaping his clutches. Her lack of forethought and planning, however, land her on Charles Vane's ship. His quartermaster, Calico Jack Rackham, discovers her sex and contrives to obtain the treasure map. When Edward learns Arleigh has fled, he agrees to go after her because Ben is really Henry Avery, a retired pirate who amassed a fortune.

Guilt for pushing Arleigh to run away pushes Rev. Yam to sign on as one of Edward's crew. Things go awry almost from the start and they end up on an island inhabited only by a buccaneer's daughter. Dominique wants the intruders gone, but when Arleigh ends up on the island as well, a volatile mixture brews. Dominique loves Yam, but he only has eyes for Arleigh. She wants to be free and secure her father's treasure. Edward wants the treasure and return Arleigh to her father. Their paths to success, however, are fraught with the unexpected, including a dangerous encounter with Blackbeard.

Dolan's research into the Golden Age of Piracy is evident throughout this adventure. Pirates abound, and the imaginary situations that bring those from history together are realistically portrayed. Arleigh's flight is a bit contrived, and her ready acceptance into Vane's crew doesn't quite ring true. The true heroine is Dominique, and the melding of her isolation with the world beyond provides the true adventure and romance of the story. Arleigh slowly matures into a more likeable woman once these two women join together to rescue those they love, and it is only in doing so that Arleigh learns the true meaning of friendship and love. Avery's Treasure is a tale with serpentine twists and turns where dreams do come true, but not always in the ways we expect.
Visit Kate Dolan
View the book trailer for Avery's Treasure
Book Review Copyright ©2007 Cindy Vallar


The Eagle's Prophecy
By Simon Scarrow
St. Martin's, 2006, ISBN 978-0-312-32454-4, US $24.95
In A.D. 45 pirates attack a merchant ship carrying an imperial agent named Secundus. In his possession is a chest of scrolls. But these are not ordinary scrolls – they contain information that could devastate Emperor Claudius and the Roman Empire. When the pirate captain, Telemachus, realizes their worth, he demands a high ransom for their release. At the same time, he negotiates with the emperor's enemies to see which side will pay the highest price for the knowledge contained in the scrolls. Telemachus' reign of terror on shipping also makes it imperative for Rome to deal swiftly and decisively to retrieve the scrolls and destroy the pirates.

Implicated in the death of a fellow Centurion, Macro and Cato are in Rome awaiting the outcome of the investigation. Narcissus, the imperial secretary, offers them a way out of their troubles: Retrieve the scrolls and his agent (if possible). If they succeed, the investigation disappears; if they don't, both will die. To complicate their mission, they must appear to be part of the force assigned to wipe out the pirates. The leader of this task force is none other than Vitellius, a power-hungry man who is also Macro and Cato's enemy.

Vitellius plans to establish a temporary base closer to where the pirates operate, but the fleet is attacked at sea. Ships are lost and many Romans die. It soon becomes apparent that there's a traitor amongst the Romans. Then Cato discovers that Vitellius is intent on betraying him and Macro before they complete their mission. Will the two centurions recover the scrolls and live to fight again? Will they unmask the traitor before it's too late? Or will Vitellius' vanity and thirst for prestige and power bring about their downfall, as well as that of the empire?

The Eagle's Prophecy is the latest installment in a series about the Roman army, but those who haven't read the previous five books will easily find themselves drawn into this adventurous tale of intrigue and betrayal. Scarrow's portrayal of life in Rome vividly contrasts opulence and poverty, drawing the reader in until he/she walks (and sometimes runs) along the streets with the Centurions. His depiction of the hunt for the pirates and the battle scenes subtly ensnare until the reader hears the clang of swords and feels the spatter of blood. Few authors write about ancient pirates, but Scarrow's portrayal of them is historically accurate and eye-opening. They are as fully developed as his Roman characters, and combined with the action and his attention to detail, he brings alive a time long past.
Book Review Copyright ©2007 Cindy Vallar


Feeding the Dragon
by S. Dan Smith
Stone Garden, 2007, ISBN 1-60076-009-0, $11.95
Tamayo runs a network of pirates, whose purpose is to steal specific ships and/or cargoes that will aid him and his colleagues in masterminding a war. The goal is to fund a revolutionary coup in the Philippine Islands and establish a satellite from which Communist China can rule the trade routes, including the busy Malacca Straits and South China Sea. Tamayo's most notorious pirate is John Henry, who is wanted for piracy and the kidnapping of girls to sell into slavery.

While some attacks take place in territorial waters, as is true of most piracy today, others occur in international water. This brings SEAPAC (Southeast Asian Piracy Alert Center) into the picture. Commander Wright, the US Navy advisor to SEAPAC, and his informants are following the money trail in an attempt to bring down Tamayo. When word of an impending pirate attack reaches him, Wright requests help from the navy. John Wilson, the new captain of the USS Chancellorsville, and his crew interrupt their Christmas holidays to track down the pirates. But a traitor within SEAPAC and the Philippine revolution spell trouble for world stability, unless Wilson and the Japanese can thwart the pirates and prevent China from bringing their plans to fruition.

This fast-paced thriller closely mirrors the fears and realities of modern-day maritime piracy. Smith weaves complicated subplots together to create a novel that tells a good story laced with well-researched facts. His host of characters displays good and bad traits just as people do. The only weak element of the tale comes when Tamayo turns the SEAPAC representative into a double agent – it happens too easily, which makes the traitor's succumbing less believable. Smith's service in the US Navy is evident from his knowledge of shipboard life and the frequent use of acronyms.* Naval personnel and fans of maritime thrillers will enjoy Feeding the Dragon.
* The publisher informs me that they have added an appendix to explain the jargon.
Book Review Copyright ©2006 Cindy Vallar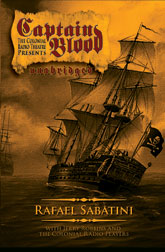 Captain Blood
by Rafael Sabatini
Blackstone Audio, 2006
ISBN 978-0-7861-6791-3, $55; 0-7861-6583-9, $19.95
Presented by The Colonial Radio Theatre
Playing Time: 7 hours on 6 compact discs
Dr. Peter Blood, a peaceable surgeon who goes to the aid of a wounded rebel, finds himself on trial for treason against the English king. Transported to Bridgetown, Jamaica, Blood becomes one of Colonel Bishop's slaves, but rather than toil in the field, he ministers to the sick citizens, including the governor. This incursion into the profits of the two doctors already on the island causes them to abet Blood in his attempt to escape the island. A Spanish raid interrupts their plans, but ever resourceful, Blood and his mates turn the tide on this new enemy – rescuing the town while capturing a better ship to begin their lives as pirates.

He names their ship after Arabella Bishop, the colonel's niece. In quick order Blood establishes a reputation among the brotherhood, but a partnership with another equally infamous pirate turns to deception and death. Twice he rescues damsels in distress, but the second one – Arabella – spurns his love because he is a pirate. He eventually accepts that fate has dealt him a hand he never expected, nor wanted, but the ouster of the Royal House of Stuart and war between England and France might just change his mind.

Many years have passed since I first read Captain Blood after seeing Errol Flynn bring Sabatini's character to life on film. This Colonial Radio Theatre production is true to the original book, so listening to them dramatize the novel was like visiting an old friend. Sound effects make the action real, while the actors bring the characters to life, enhancing this historical romantic adventure that is the epitome of a swashbuckling tale. Fans of Sabatini will want to add this to their collections, and those only familiar with Flynn's interpretation will want to meet the real Captain Blood. The price is steep, but well worth the investment. Blackstone Audio does, however, offer rentals of the audio for $14.95.
Visit The Colonial Radio Theatre
Book Review Copyright ©2006 Cindy Vallar


Run Afoul
by Joan Druett
St. Martin's, 2006, ISBN 978-0-312-35336-0, $23.95 / CAN $31.95
Wiki Coffin, half-Maori/half-American, serves as a linguist for an expedition to Brazil overseen by the United States Navy. Soon after their arrival in late 1838, Assistant Astronomer Grimes takes ill. With his dying breath, he accuses Festin, the ship's new cook, of poisoning him. Since Festin is already under suspicion for a previous murder, he's immediately arrested, and Wiki finds himself embroiled in another mystery. His father, a sea captain, is also in port and one of Captain Coffin's Brazilian friends invites Coffin, Wiki, and members of the expedition on a scientific mission that has them visiting various plantations. At their last stop, one of the men is killed and Captain Coffin is arrested. Wiki must unravel the threads that surround the two murders to discover the true killer's identity, but it is a mystery that remains puzzling until the final solution.

Run Afoul is a subtle mystery, rather than one where you figure out who-done-it halfway through the story. Secrets abound and the reader is never quite certain the characters are as honest as they seem. Ms. Druett deftly weaves her knowledge of shipboard life and Maori customs into a scientific expedition while depicting the world of 19th-century society in Brazil and the American navy.
Book Review Copyright ©2006 Cindy Vallar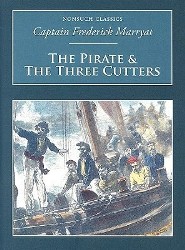 The Pirate & The Three Cutters
by Captain Frederick Marryat
Trafalgar Square, 2006, ISBN 1-84588-205-9, $9.95
The Pirate recounts the story of twins separated at a young age during a storm at sea. Neither knows the other lives, but one is raised in a comfortable lifestyle in England to become an officer in the Royal Navy. A notorious pirate captain raises the other as his own, but Francisco abhors his father's cruelty and welcomes marooning. Fate intervenes to draw these two young men together and there in lies the adventure, romance, revelations, and mutiny – all on the high seas.

The Three Cutters is a short novella that follows the paths of three vessels on an intersect course. The yacht belongs to an aristocrat who's brought along some friends for an outing. The second vessel belongs to smugglers. The revenue cutter patrols English waters in search of the smugglers. One tries to outrun the other, only to have the third interfere. But who wins the day?

These two stories first appeared in 1836, and therefore, the style is far different from today's rousing high seas adventures. This does not, however, detract from the intrigue and exploits of what were then pioneering novels that recounted tales at sea. The reader may surmise certain elements of the story prior to the author revealing them, but there are tidbits that remain elusive until the author wants the reader to know the truth. The stories flow much like the ebb and flow of the tide, and that pacing soon draws the reader into the story. A welcome reintroduction to Captain Marryat, who wove his knowledge and experience of a life at sea into rousing escapades.

Book Review Copyright ©2006 Cindy Vallar


Pirate's Prize
by Lena Nelson Dooley
Heartsong Presents, 2005, ISBN 1-59310-609-2, $4.95
Having spent the past few years living with her grandparents in Spain, Angelina de la Fuente Delgado is eager to return home to Florida to see her father. French pirates attack her ship, however, and she finds herself at the mercy of their captain, Etienne Badeau, who wants to make her his bride. The Angelina Star's crew is murdered and the ship destroyed, so no trace of her will be found. Badeau imprisons Angelina in his home in the far reaches of Louisiana, where he attempts to woo her. Angelina does whatever she can to protect herself and her aunt, but wonders if it will be enough.

Brian O'Doule comes to Spain to fetch Angelina home at her father's request. He secretly loves her, but she is too much a lady for the likes of him. His passion for her, however, interferes with his duty as the ship's lookout, which allows the pirates to sail so near that the Angelina Star can't escape. Racked with guilt, Brian pleads with God to give him a second chance and let him save Angelina. His ability to speak Spanish, when Badeau doesn't, saves Brian's life. As translator for the pirate, Brian has daily contact with Angelina, and as he waits for the opportune moment to put his rescue plan into effect, their friendship blossoms. He only hopes that one day she will forgive him.

Contrary to the normal pirate romance, Lena Nelson Dooley portrays pirates as they truly were rather than as romantic heroes. Instead, she chooses a hardworking man who believes in God to assume that role, and she accomplishes this with adeptness. Brian has his failings, but never loses his faith and even if he might never marry the woman he loves, he intends to save her from the peril they face. Adversity strengthens Angelina, and she matures into a woman who finds comfort in the Lord while she awaits her rescue. One minor problem with the story is that it unfolds in Spanish West Florida rather than Louisiana, which Spain ceded to France in 1803. The realistic portrayal of pirates and the prominence of the power of love, both God's and man's, make this an easily overlooked flaw. This is a heartwarming historical for readers who enjoy inspirational romance.
Book Review Copyright ©2006 Cindy Vallar


Frozen Passage
by William S. Smith
PublishAmerica, 2006, ISBN 1-4241-1006-8, $17.95
When William Casey signs aboard The Angel of Death as ship's carpenter in 1590, he expects to return home to England. It isn't until they are at sea that he learns he's on a pirate ship. After they capture a Spanish galleon laden with gold, they sail to an island to party. The captain and his handpicked men ferry the treasure ashore to hide. William, who abstains from drink, follows the captain and witnesses the pirates secreting the gold inside a cave and the captain murdering his men. William returns to the ship without anyone being the wiser and records the location of the treasure in his journal. At dawn, the pirates set sail, but a fierce storm blows the ship far off course. Before they can escape, they freeze to death.

In 1994 geologists explore the Arctic Circle to locate the best place to drill for oil. When their initial finds unearth a wooden sailing ship, archaeologists are called in. They discover that not only is the ship intact, but so are her sailors. The billionaire the scientists work for decides to unfreeze them, using technology based on cryogenics. He enlists the help of experts in various fields, including Dr. Cherlye Landan, a professor of Forensic Science and Ancient Civilizations. She finds herself drawn to one particular sailor – William Casey. His return to life centuries later make for humorous incidents as his world collides with hers. As the other pirates thaw, their piratical tendencies surface and with the help of a traitor, they kidnap Cherlye and again pillage the sea.

Science fiction isn't my forte, but the science in Frozen Passage certainly seems plausible, if not now, sometime in the future. Although the writing style and formatting need some editing, this is a suspenseful tale that explores a fascinating what-if scenario. For sci-fi fans who crave pirate stories, this is one adventure to consider. The love story between William and Cherlye will appeal to romance readers, as well.

Book Review Copyright ©2006 Cindy Vallar


Siren
by Cheryl Sawyer
New American Library, 2005, ISBN 0-451-21377-7, US $6.99 / CAN $9.99
Léonore Roncival intends to carry on her father's work as a privateer sailing the Caribbean. Then Jean Laffite invades her island sanctuary. Sparks fly between these two headstrong people, but both bide their time to achieve their goals. In the end, it is Léonore, with the help of her faithful followers, who hands Laffite an ignominious defeat, and he departs vowing never to return.

Jean Laffite, a notorious gentleman privateer from New Orleans, finds himself strangely captivated by the mysterious woman often called Madame Ching. He doesn't expect their paths to cross, but before long he finds himself matching words and wit with the lady as they negotiate who gets what prize after the privateers capture two vessels. Then he spies her on the streets of New Orleans, and before long, love blossoms.

Theirs is a stormy affair, fraught with distrust and interference from friends, enemies, and a mysterious masked woman. To complicate matters, relations between America and Britain are on the verge of war, and rumors abound that the English or the Spanish intend to claim Léonore's island for their own. Can their love survive betrayal and war?

Siren begins as a historical romance, but ends as historical fiction. The majority of the tale unfolds prior to the War of 1812, and draws the reader into the fiery passion of two people attracted to each other. Once the War of 1812 begins, the reader is kept at a distance because the author tells rather than shows the events. Ms. Sawyer weaves the known facts about Jean Laffite with the legends, creating a realistic portrayal of a man whose past is shrouded in mystery. Two minor historical inaccuracies place the jail that imprisoned the Baratarians underground when in fact the cells were located behind the Cabildo, and steamboats weren't a rarity in 1814 since they had offered passage to citizens between Natchez and New Orleans for two years. The comparison of the heroine to Cheng I Sao, the legendary Chinese woman who commanded nearly twenty thousand pirates, is a stretch. At times the use of pronouns instead of characters' names makes it difficult to know who says what. For those readers with an interest in Jean Laffite and women who stepped outside the bounds of normal society, Siren will entertain and take you to a time and place long ago.
Book Review Copyright ©2006 Cindy Vallar


Kingston by Starlight
by Christopher John Farley
Three Rivers Press, 2005, ISBN 1-4000-8245-5, $13.95 US/ $21 CAN
Since her first appearance in A General History of the Robberies and Murders of the Most Notorious Pirates by Captain Charles Johnson in 1724, Anne Bonny has intrigued people interested in Caribbean piracy. Not only was she a female pirate, but she disappeared while in a Jamaican jail, never to be heard from again. In Kingston by Starlight, Anne tells her own story from her childhood in Ireland to her pirating days with Calico Jack Rackham and Mary Read to their capture and her life after prison.

One startling difference between this novel and others is the lyrical language and literary tone of the book. Most recent novels portray pirate life with more realism and grittiness. While essential elements of Anne's story lay the foundation for this novel, the author interprets her life story differently from what readers may remember. For example, Bonny was not Anne's last name originally. She was Anne Cormac until she married James Bonny, but he never appears in this story. Some readers may object to the sexual elements in the story; others may find themselves kept at arm's length from Anne rather than being at her side as events unfold. Readers who favor literary books and the lilt of poetry, however, should enjoy Kingston by Starlight.
Book Review Copyright ©2005 Cindy Vallar


Pursuit of Honor
by Joseph O'Steen
JADA Press, 2004, ISBN 0-9761110-9-8
$13.95 US / $17.25 Can / £7.25
Commander Nathan Beauchamp of the British Royal Navy returns in a new adventure to thwart Irish rebels and Caribbean pirates. Black Caesar, a nasty pirate, has discovered a vast quantity of gold in a Spanish shipwreck. Irish rebels intend to use the gold to fund a war against the English government. To prevent the traitors from carrying out their plans, the navy converts a former Dutch merchantman into a pirate raider. With a specially picked crew, Nathan sails to the West Indies to prevent the retrieval of the gold without incurring the wrath of Spain, an ally rather than an enemy in 1803. Unbeknownst to Nathan there are spies aboard who have no intention of allowing him to complete his mission.

This is a fast-paced naval adventure that combines suspense with intrigue and romance. It is not meant for those readers well versed in naval yarns of the Napoleonic Era. Rather it introduces new readers to the world of wooden sailing ships and life in the Royal Navy. The pirates play a minor role in this tale, but the spies and traitors keep readers interested from start to finish. A good read in spite of the lack of copy editing.
Review of Book One in the Series
Visit the Author
Read the Prologue and a Chapter
Book Review Copyright ©2005 Cindy Vallar


Pirates, Ghosts, and Coastal Lore: the Best of Judge Whedbee
By Charles Harry Whedbee
John F. Blair, 2004, ISBN 0-89587-295-1, $13.95
Before books, people told stories that were passed down from one generation to the next. Sometimes these tales were told around campfires at night, when the listener's imagination conjured up pictures of ghosts and things that go bump in the night. Those with the gift of storytelling captivate their audience and impart vivid portrayals that haunt long after the story ends. Judge Whedbee was such a storyteller.

This collection features thirteen of his memorable stories, tales of the Outer Banks of North Carolina he first heard as a child. The pirates include Blackbeard, Edward Low, Anne Bonny, and Mary Read. The ghosts feature Virginia Dare and the Lost Colonists of Roanoke Island, fishermen from Portsmith Town, a cemetery with a bleeding arch, and the daughter of a pirate who disappears on her wedding day. The other stories concern a porpoise turned pilot, a slave who fights for America's freedom, a flaming ship, the sand dollar, and a Tuscarora brave who saves his enemy.

As you read these tales, it is as if Judge Whedbee stands before you telling them himself, painting eerie pictures of times long ago, of restless spirits forever caught between the world of the living and that of the dead. Entertaining, spooky, thought provoking, endearing. A delight for young and old alike.

Book Review Copyright ©2004 Cindy Vallar