Welcome (20 November 2021)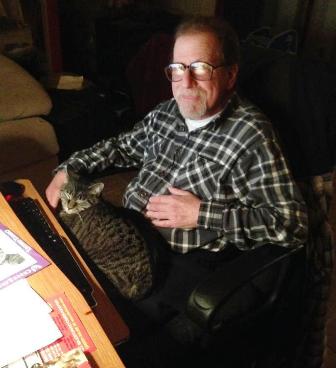 Hi. Iím the Irwin that Cindy mentions in her newsletters. You may have also read some of my book reviews here at
Pirates and Privateers
. I have always been an avid reader and read books on many subjects.
In the 1960s, World War II was trending with a weekly show called
Combat
and the 20-episode
Victory at Sea
was captivating for us little boys. As we grew older, the Vietnam conflict was intensifying right there on the evening news.
For parents worried for their children who might get drafted, they could get them into college with involvement in extracurricular activities, sports, and religious organizations. I was involved in each of those pursuits and went to overnight summer camps for five years. By age eleven, I wanted to attend the Naval Academy and become a naval officer. To increase my chances I was sent to a sailing camp for the next two summers. Anything about ships and the sea has been of interest ever since.
My aspirations were derailed by my color blindness since ships use red and green navigation lights. I joined the Navy upon graduating high school and became a hospital corpsman after volunteering on a rescue squad my senior year.
In the old days, most books people read were borrowed from libraries. I live in the five-county Philadelphia area and have a library card for each county.
Back in the 1990s, I was reading Patrick OíBrianís Jack Aubrey/Steven Maturin Royal Navy series. These nineteen books told the tale of a junior officer who eventually became an admiral. There were storms, shipwrecks, naval and amphibious battles, and a wealth of descriptions of life at sea. To read them in chronological order I traveled to many libraries for the next title.
Since I drove up to an hour to get there, I took time to see what other maritime and naval books they had and wrote down many titles and authors. It didnít take long for me to realize I was writing down the same books another library had. I decided to organize this list and created an Excel spreadsheet. Then I made searching the Internet for these books a hobby and added other volumes as I found them.
Designed as a reading list and book locator, I have read over 800 books in my Tall Ships Database so far. Many of these were published and printed in the 19th century.
My rules for the titles that make the list are simple.
1. The book must be a story Ė either fiction or non-fiction -- have 100 pages or more, and be for adult reading.

2. There must be a sailing ship with at least two masts in the story. No steamships or ships with any engines, except tugboats, are permitted unless the steamship is not the main subject.

3. The genre cannot be romance, fantasy, or science-fiction.

4. The book must be published in some format, but cannot be a technical manual, picture book, or book about modeling.

From dial-up modems to Cloud computing, I still do the book searches and have compiled over 8,000 titles about the Royal Navy, early American Navy, explorers and much more. Of course, pirate and privateer books are included in my database. In fact, there are over 1,400 titles listed on just these two subjects.
I asked Cindy if I could write about them in this blog, which I call "Sea Yarns Galore: Books from My Tall Ships Database." Rather than talk about any single title, I will write about them in general and list some titles with each post.
Cindy and I hope you will enjoy this addition to
Pirates and Privateers
, and I promise to entertain you along the way.
Here are a few titles to start things off.
History of Pirates: Blood and Thunder on the High Seas
by Nigel Cawthorne
History, 17th-18th centuries
Under the Black Flag: The Romance and the Reality of Life Among the Pirates
by David Cordingly
History, 17th-18th centuries
General History of the Pyrates: From Their First Rise and Settlement in the Island of Providence, to the Present Time
by Captain Charles Johnson
History, 18th century
Dead Men Tell No Tales
by E. W. Hornung
Fiction, Adventure 17th-18th centuries
Wind Commands Me: A Life of Sir Francis Drake
By Ernie Bradford
(review on page 81)
Biography, 16th-17th century
Wolves of the Channel (1681-1856)
*
by William B. Johnson
History, 16th-18th century
Privateers: A Raiding Voyage to the Great South Sea
by Fleming Macleish
Fiction, 17th century
Buccaneer King: The Biography of Sir Henry Morgan, 1635-1688*
b
y Dudley Pope
Biography, 17th century
*If a free download or review of the book is not available, Irwin will just provide the title and author.

Privateers (20 November 2021)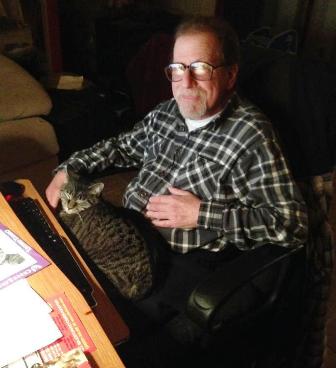 As fans of
Pirates and Privateers
you probably have a better idea of the differences between these two groups of sailors than most people. To be sure we are all on the same page, let us look a little closer.
All legitimate privateer captains were granted commissions, also known as letters of marque, to capture the enemyís ships in a time of war. Sometimes, depending on the time period, these commissions also covered attacks on towns. Enemy governments did not necessarily recognize these authorizations, which led to privateers being labeled pirates instead.
For the sailors there was little difference between both groups regarding the work they had to do. But there were times when privateers seized ships of a neutral country, thus making them pirates too.
Some of the earliest Anglo-Saxon privateers were merchants and nobles from a group of five towns in eastern England. These towns became known as the Cinque Ports and those who sailed from them did so in defense of the realm.
During the 16th century, the first of Queen Elizabethís Sea Dogs went privateering by heading to the Caribbean after Spanish gold. John Hawkins, Francis Drake, and Martin Frobisher tried to trade with the Spanish, but were forbidden to do so. Instead, the men chose to plunder and launched attacks to seize any form of valuables, including minted coins and church items such as gold candle holders and ceremonial cups.
Drake led an overland attack on Panama and was the first Englishman to see the Pacific Ocean. He was the first man to sail around the world. In the process, he attacked Panama again, this time by sea and captured a Manila galleon laden with the largest treasure ever captured. Sir Francis Drake became Englandís national hero, while the Spanish king called him El Drago, the Dragon, and wanted him dead. Donít miss a chance to read more about his daring exploits.
Drake was such a heroic figure that many books were written about him for children and adults. As you get older thereís a tendency to doubt the truths you read as a youth. It makes discovering those events that really happened even better.
The Sea Dogs and their ships also defended England when the Spanish Armada arrived in the English Channel. They were certainly no strangers to the sounds and smells of a sea battle. (Books on the Armada will be discussed in a later post.)
One tactic of privateering attacks was to travel to a point on land and leave their ships to attack a town. Buccaneers of the 17th century plundered Spanish towns, seeking the precious metals and gems taken from the land and bound for Spain. Hundreds of men took to the sea in all manner of vessels, each heading for a secret rendezvous where oceangoing ships transported them to their destinations.
If you want to understand how difficult attacking a town was, Peter Earleís
Sack of Panama
will acquaint you with the heat, the bugs and snakes, and the hunger and thirst experienced while struggling through a tropical jungle. It was just as difficult coming back with their plunder too.
Henry Morgan advanced his standing among the buccaneers and led invasions in Nicaragua, Honduras, and Panama. If you are not familiar with Morgan, there are a number of books about this military genius. He was so successful that he was knighted and made a member of Jamaicaís nobility. His actual life reads much more like fiction.
The books tell lots of stories about Morgan. Some say he was a gentleman. Others that he was a ruthless leader who ordered his men to open fire even though the Spanish used nuns as shields. One thing all agree on is how cunning he was and they provide several examples of this.
Here are books about Drake, Morgan, the Sea Dogs and Buccaneers.*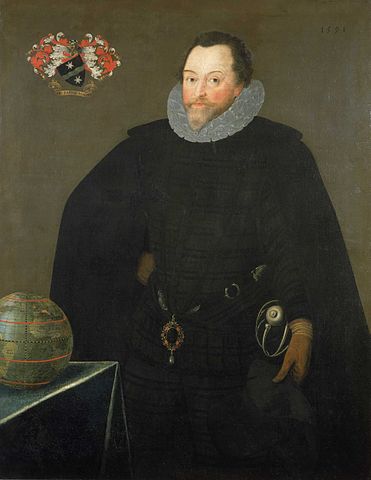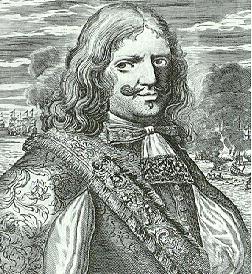 Morgan the Pirate
by Robert Carse
Sack of Panama: Sir Henry Morgan's Adventures on the Spanish Main
by Peter Earle
Brethren of the Coast: British and French Buccaneers in the South Seas

by Peter K. Kemp
Cutlass Empire

by F. Van Wyck Mason
Mad Morgan

by Kerry Newcombe
Empire of Blue Water: Capt. Morgan's Great Pirate Army, the Epic Battle for the Americas,
and the Catastrophe That Ended the Outlaw's Bloody Reign

by Stephen Talty
The Pirate King: The Incredible Life of the Real Captain Morgan

by Graham A. Thomas
Secret Voyage of Sir Francis Drake 1577-1586

by Samuel Bawlf
In the Days of Drake: Being the Adventures of Humphrey Salkeld

by J.S. Fletcher
The Sea Dogs: Privateers, Plunder, and Piracy in the Elizabethan Age

By Neville Williams
*The pirate thumb's up denotes a book that Irwin likes.