Treasure Coast, Florida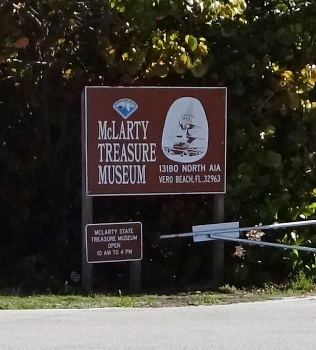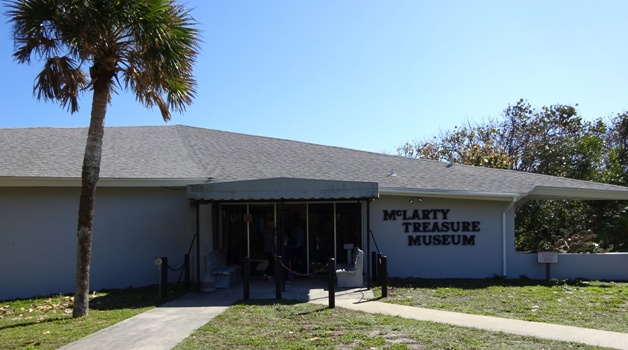 McLarty Treasure Museum
Sebastian Inlet State Park
, Vero Beach
The museum be open seven days a week from 10 am to 4 pm. Admission be $2 per pirate and pirates younger than six years be free.
If ye be wantin' more information call (772) 589-2147.
Afore enterin' the museum, ye should be after readin' the marker where the survivors and salvagers set up their camp. 'Tis where Henry Jennings set foot when he and his fellow pirates were after helpin' themselves to rescued gold.



O' those aboard the Spanish ships, the survivors numbered around 1,500 men, women, and children. They built a temporary camp from cargo and pieces of ships that washed ashore, but there was little respite from the daily plague o' mosquitoes and sand flies. Little food survived the storm and wreckage, so the survivors had little to eat until members o' the Ais tribe provided them with food until rescuers arrived from Havana.


Among the display cases, ye will be findin' Native American pottery (above) and ship ballast (below).


There also be artifacts, diagrams, and dioramas to show where the treasure fleets sailed and the sinking of the 1715 Fleet.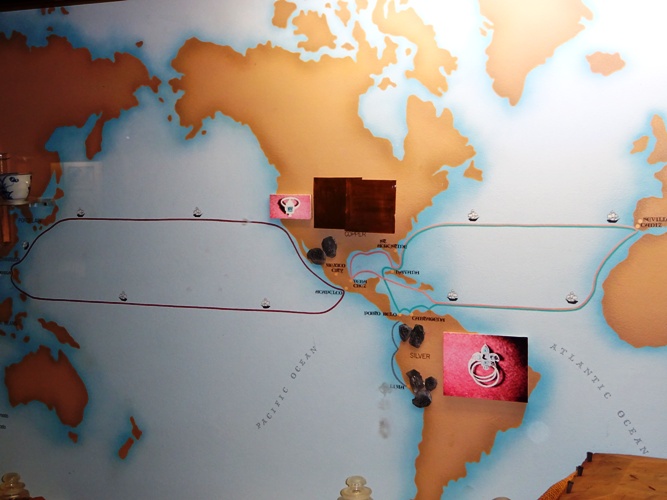 And don't be forgettin' what we pirates came for in the first place -- Treasure!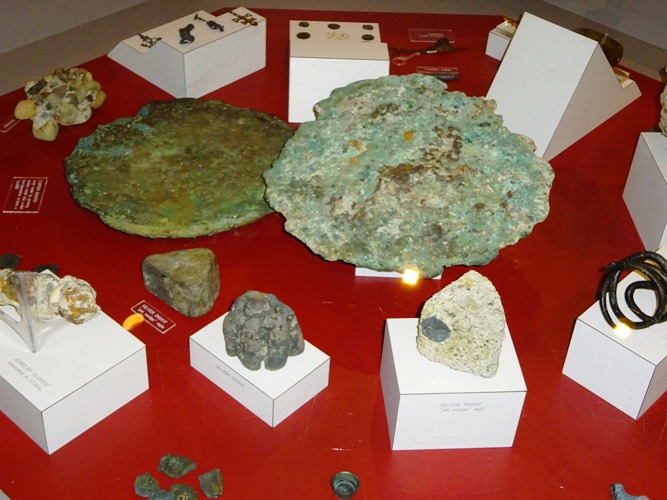 For young pirates who be wantin' to stand on a ship's deck and view the Atlantic Ocean where the ships sank, don't forget to be walkin' the planks that lead out to the sea air.